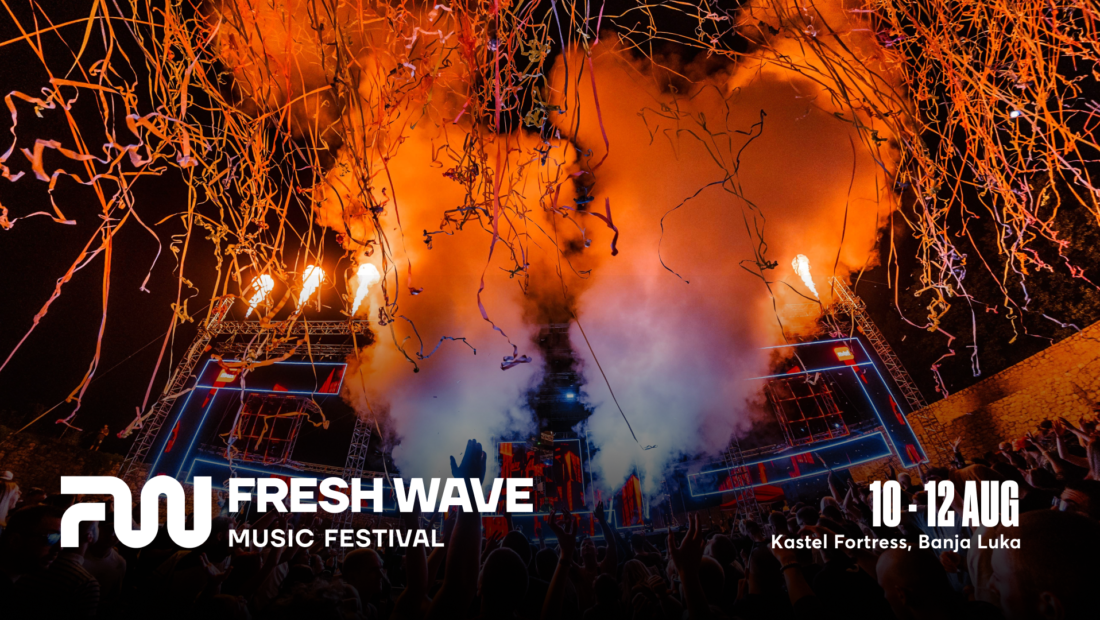 22 Feb 23
Freshwave 2023 | 10-12 AUGUST | Official Aftermovie 2022
Freshwave Festival will take place at the Banja Luka Fortress Kastel with more than 100 performers! This summer, from August 10 to 12
Last summer Hot Since 82, Adam Beyer, Sama Abdulhadi, Technasia, Hernán Cattáneo, Claptone and others putted down the curtain on the tenth festival edition.Behind us is a whole decade of unforgettable moments, strong emotions, love, fantastic performances of some of the most sought-after world and regional music names, hundreds of hours of music, thousands of new friendships. Now it's time for a new decade.
The new decade has arrived!
Next summer, from August 10 to 12, a new edition of the largest BiH music festival will be held between the walls of Banja Luka fortress Kastel, which will open a new decade for Freshwave. Following the constant growth of the festival, Freshwave will offer its audience, in addition to the performances of some of the most desirable world and regional music stars, a bunch of other content, through festival zones, daily parties, adrenaline sports, a festival camp, simplified payment and movement systems at the festival but also in the city Banja Luka, many benefits and top festival production worthy of the new decade of Freshwave Festival.
We will announce the first confirmed performers for Freshwave2023 soon,
follow us!