17 Jun 22
FW Interview: Marko Edge!
Before the jubilee edition of the festival, we spoke with a famous regional photographer who will be on the team as the official photographer of the tenth Fresh Wave Festival.
Marko Edge is one of the most productive and respected stage photographers who has sharpened his skill at every relevant regional (and beyond!) music festival. In 2018, he was on the team of official photographers of the Banja Luka Fresh Wave Festival, and this summer he is in that role again. He recently released a special photography edition of the Banja Luka Kastel Fortress, which will be the location of the jubilee tenth festival edition, from 11th to 13th of August!
Marko, what is your opinion on the growth of stage photography, which is in bloom for the last 20 years in our region, too?
Generally speaking, 20 years ago, no one could imagine that someone would climb the stage with a camera worth 5000€ to take the photos. It is well known how it was before, but thanks to the fact that people started appreciating stage photography more, that flourishment happened. Everything started when DJs began to be paid better, for example, Carl Cox, whose fee hits over 80 000€ today. So, when the DJ is paid a sum like that, he wants the best photos, best video, postproduction, etc., and that costs. That is how everything changed, and people who were aware of how to use these photos in the best way possible for promotional and commercial use pushed the bar up to a new
level.
Did pushing these boundaries and preferences result in the loss of the artistic side of stage photography?
We had these dilemmas before because it was very difficult to make a quality night photo during the performance. Today it is also challenging because you need to listen to the set and catch the right moment. Without any doubt, the photographs are still artistic, but their use is more commercial. However, I don't think that what I do is commercial photography. I managed to make a commercial story out of it, and everywhere I go people recognize me and appreciate my work, respecting that story.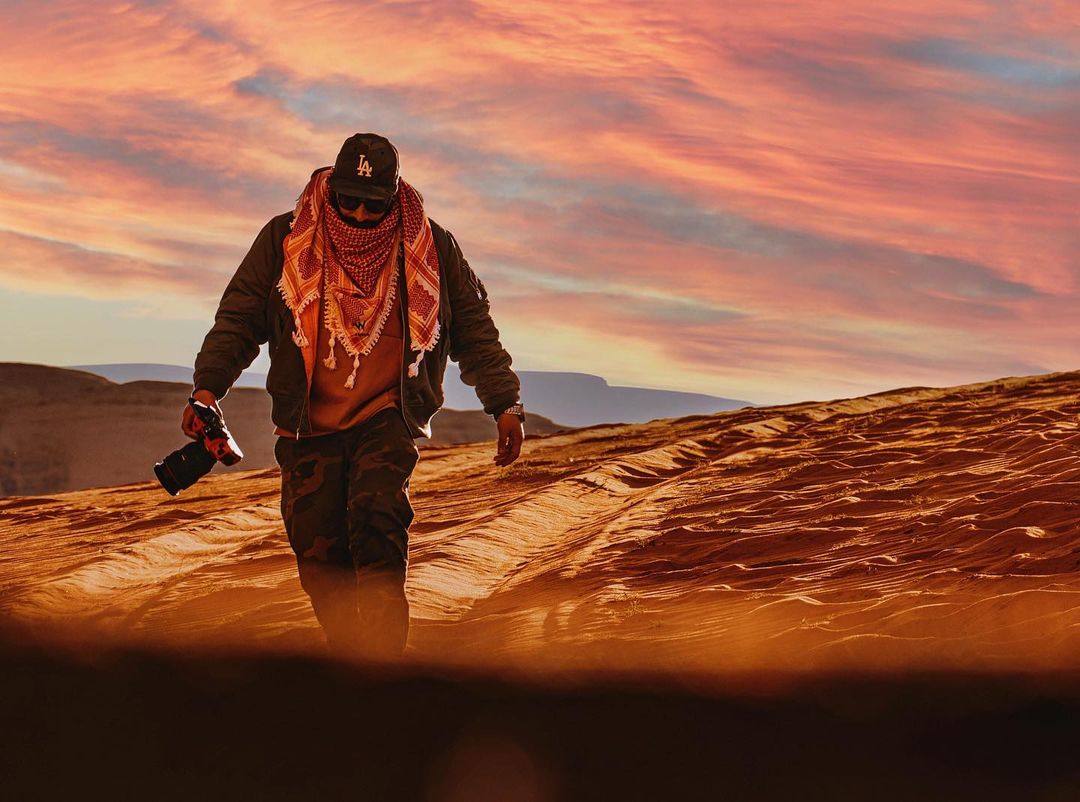 Is everyone a good photographer today since the equipment is available, technology that follows it aims to make the whole process easier, and everyone can do photography?
There are more than 100 factors, so it's not that simple. I can't just pick anyone on the street and explain to them how to do it. I'm quite self-critical and I always insist on giving the maximum for these photos, and that gives results. Anyone who thinks that there is no hard work here is hugely mistaken. For something to be very good, you have to pay attention to a lot of things throughout the process and at the highest quality.

How skilled are you at telling a story through photography?
It all depends on what kind of photo we are talking about. Some photos are made according to the established pattern of storytelling and it will always be like that, but when I talk about the festivals, I stick to uploading the best photos, meaning those that are remarkable to me. It is a way to motivate myself further, to develop, and always meet some of my standards to have the best photos I can.
How important is this self-criticism when we talk about creative work?
Don't listen to those who tell you that your photos are great, but don't listen to those who tell you that they are bad. You should always analyze what has been done and try to do your best through an honest relationship with your work. If it goes to extremes part of the story about self-criticism should be rejected, but it is necessary to stay on the right path.
You also did some of your work at the Fresh Wave Festival, which put Fresh in the album of festivals Marko Edge did. What do you expect from the upcoming edition we're hanging out at?
I'm sorry I haven't been more than once, but Fresh and Love are finally not happening at the same time, and I'm very glad to be in Banja Luka in August. What I would single out is the rather relaxed atmosphere at the festival itself, which I like. I'm not saying it's not like that at other festivals, but it's nice to have more festivals in the region that are on fortresses and I'm looking forward to being at Fresh again. And now we have taken one series of photos that I think are very good and I hope people will enjoy them while preparing for the new Fresh Wave Festival.