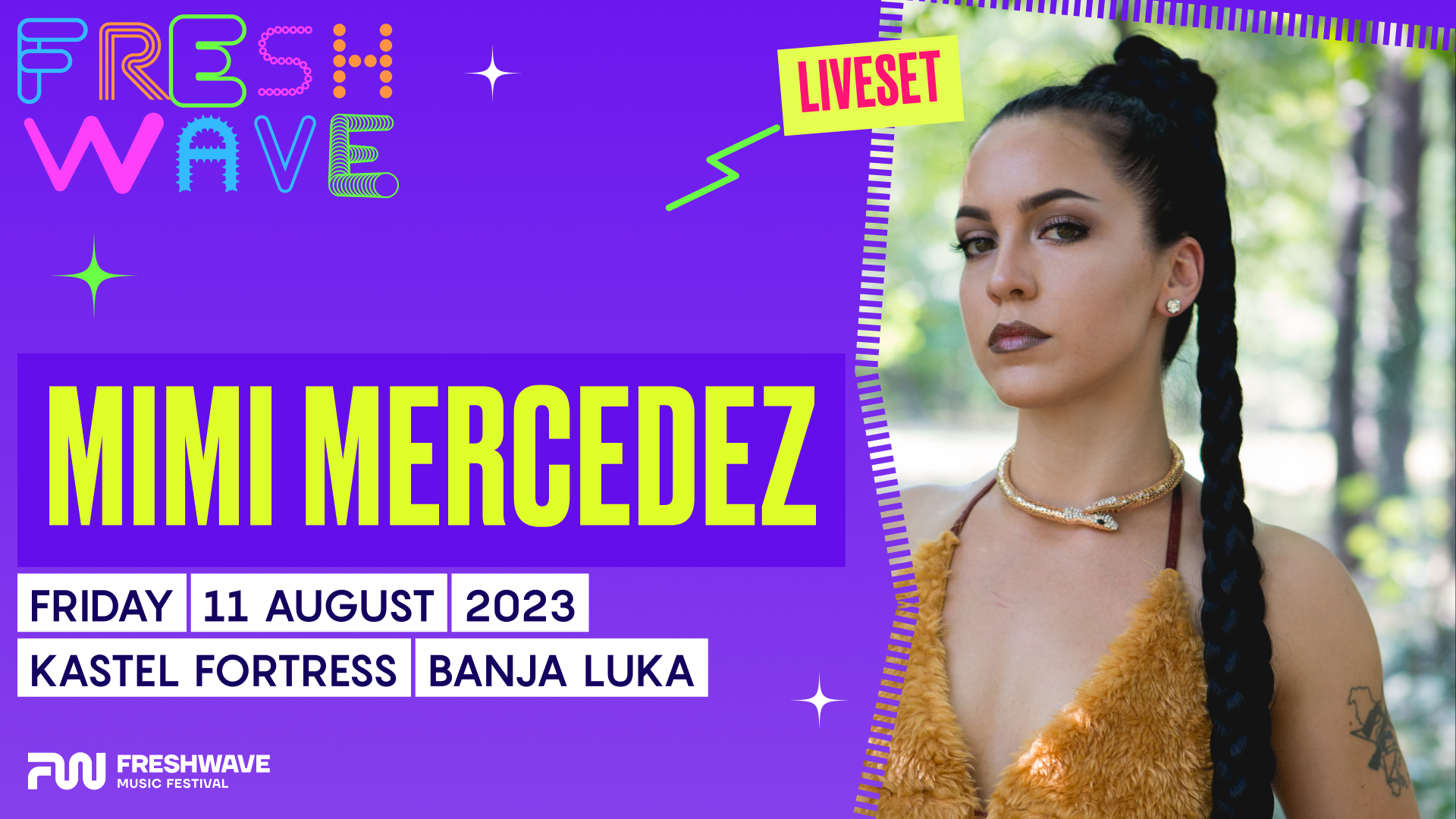 20 May 23
Get your running shoes ready, Mimi Mercedes is coming to Kastel fortress!
The owner of the head-spinning hit single "Running Shoes", is coming to the new edition of Freshwave Festival!
One of the legitimate representatives of the new wave of the Balkan trap scene, Mimi Mercedes will perform on the biggest stage of the Freshwave2023 festival on Friday, August 11. The owner of numerous hits with most impressive single "Running Shoes", brings an eruption of infectious energy to the Banja Luka fortress and will without a doubt leave her stamp worthy of the reputation that follows her.
With sharp rhymes and energetic beats, Mimi brings to the stage the voice of a generation expressed through social attitudes that are not part of the Main Stream, and which have an impact on the reflection of everyday life in the Balkans. Mimi will join already confirmed performers and some of the most desirable performers of the regional scene such as: Vojko V. Grše, Crni Cerak i Lacku, Sara Jo, Butch Cassidy, and tickets are already waiting for you!
We remind you that the Best Deal festival three-day tickets at the price of  75KM/37Euros and VIP three-day tickets at the price of 120KM/62Euros are available at the ticket service kupikartu.ba