13 Aug 22
Great second festival night of the jubilee FRESH WAVE FESTIVAL!
The great birthday celebration of the jubilee Fresh Wave Festival continued with fantastic performances by performers on three festival stages!
The continuation of the big three-day celebration of the jubilee Fresh Wave Festival brought us fantastic performances by some of the most desirable regional and world performers, and as expected, the greatest excitement was created by the returnees to the biggest festival stage, M:Tel Main Stage Claptone and Hernan Cattaneo!
Argentina's living music legend, the inimitable and unsurpassed Hernan Cattaneo in an extended set once again showed why he is a kind of musical deity for many, framed in a unique presentation of the ultimate knowledge of the essence of electronic music. With a great performance, the name of this musical wizard is once again inscribed in the walls of the mighty Kastel – the home of the fresh Wave Festival.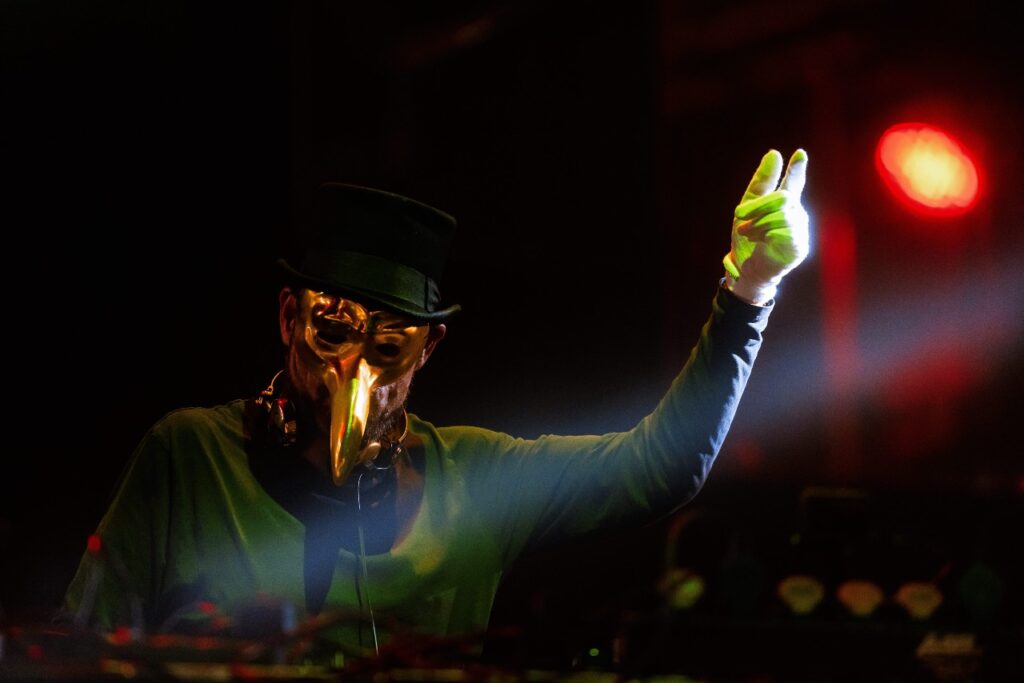 Emotions also worked during another Claptone performance in Banja Luka, and a complex but euphoric set foreshadowed the return of house sound on the world music scene as a genre with which it is impossible to be exempt from the most spectacular dance moves. The dancing audience of the tenth Fresh Wave Festival dominated the other festival stages as well, and Grše and Z++ entered the pages of Fresh Wave with their premiere performances on the Jagermeister Live stage.
Vojko V.'s return to Fresh Wave showed that every new return turns into an even more valuable memory, despite the rain that bored everyone, which speaks volumes about Fresh Wave as an event that is equally important to the performers and the audience who in three Festival days throughout the year can be found at the Banja Luka Fortress Kastel.
Tonight, among others, we can expect the premiere performance of artists Senidah, Butch Cassidy, Kukus on the Jagermeister LIVE stage, and on the M:Tel Main Stage Technasia and the long-awaited premiere performance of Hot Since 82.
The Jubilee Fresh Wave will gather from August 11 to 13 at the mystical and unique Banja Luka fortress Kastel, some of the most sought-after musical names, including: Adam Beyer, Sama' Abdulhadi, Technasia, Claptone, Hot Since 82, Hernan Cattaneo, Butch Cassidy, SENIDAH, Vojko V. Kukus, Z++, Ice and Timbe (Bad Copy) Smoke Mardeljano, Krankšvester, Grše, After Affair, Mladen Tomic, Sinisa Tamamovic, Coeus, Woodie, Nebs Jack and many others!
Tickets
Tickets for the tenth Fresh Wave are available through the ticket service kupikartu.ba, but also at the physical sales points of the festival in Banja Luka: Ticket Selling Point Trg Krajine from 12:00 p.m. to 7:00 p.m. and at: Ticket Selling Point Kastel, at the entrance to Kastel Fortress from 7:00 p.m. to 2:00 a.m. hours during the festival.