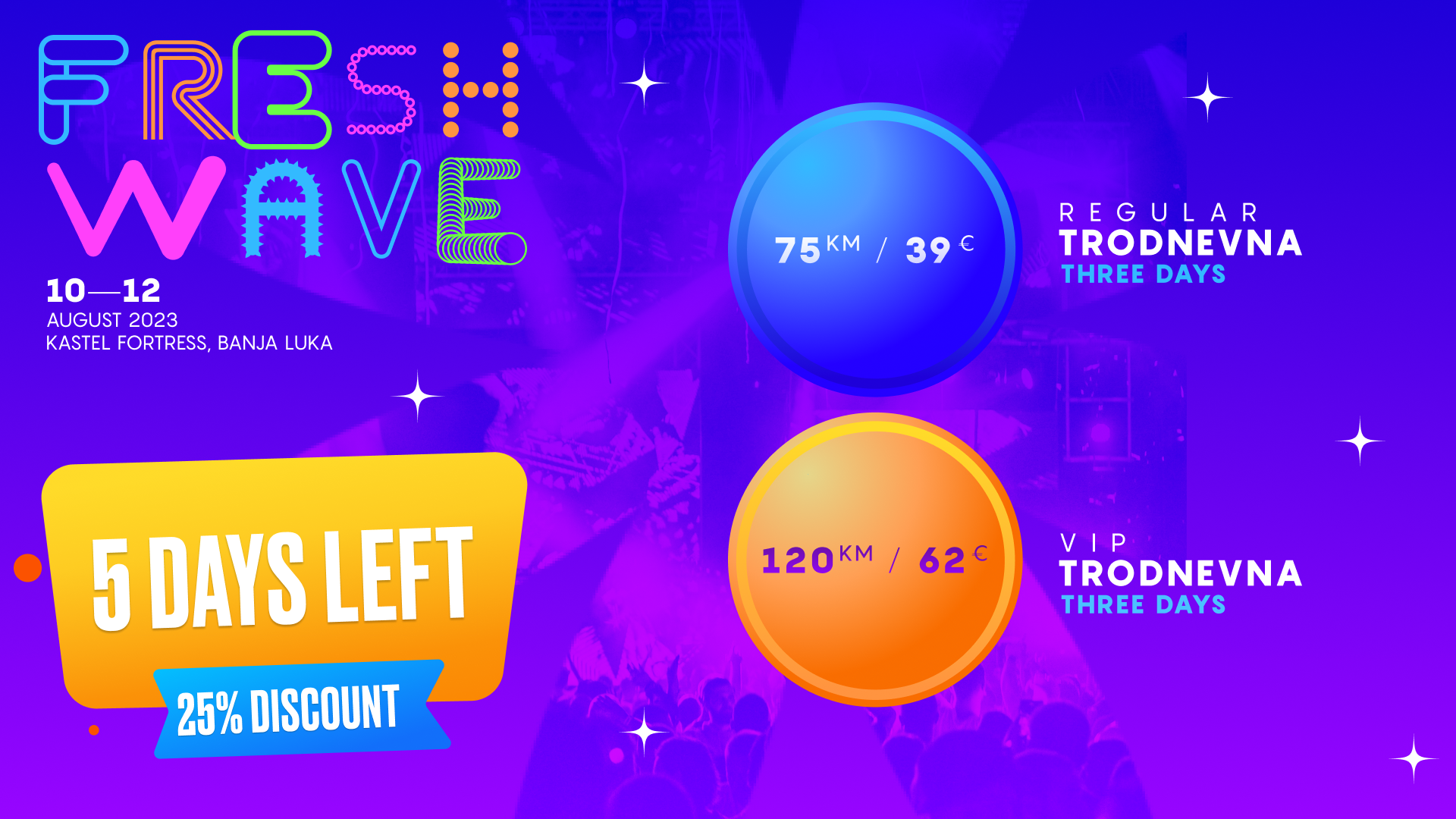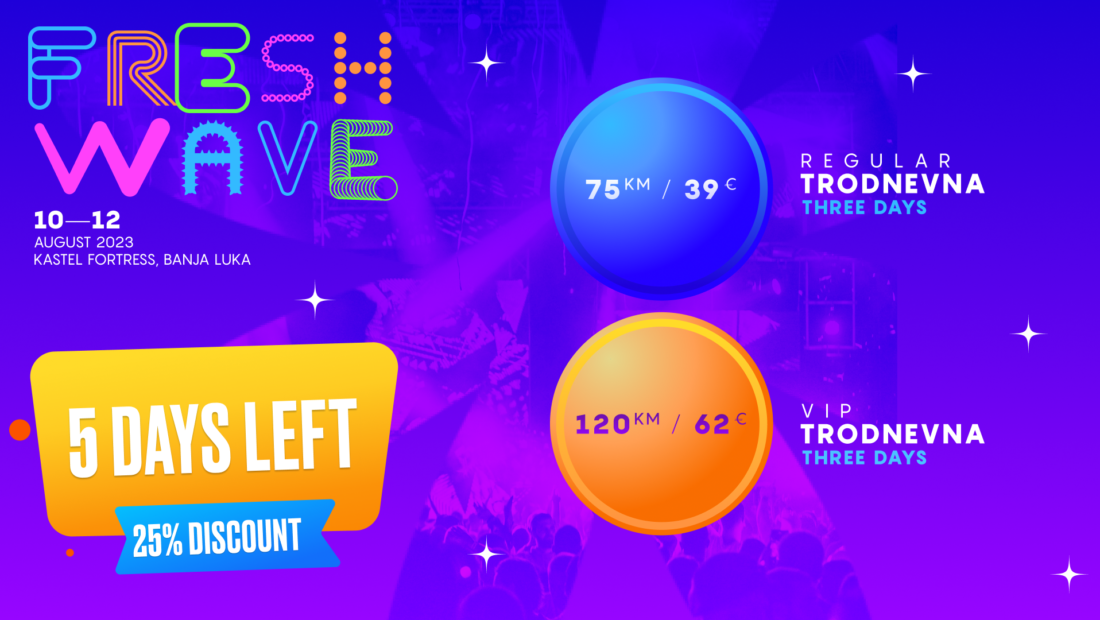 26 May 23
Just 5 days left for Best Deal tickets
The deadline for purchasing Best Deal festival tickets with savings of 25% is until June 1, 2023.
Next summer, from August 10 to 12, among the walls of the Banja Luka fortress Kastel, join the biggest stars at the new edition of the festival, with a record number of performers, festival stages and zones, the biggest festival camp and the best festival production so far!
After we announced the first confirmed names: Indira Paganotto, Bart Skils, Javier Portillo, Butch Cassidy, Sara Jo, Crni Cerak and Lacku, the list continued in an incredible sequence: Eelke Kleijn, Argy, Vojko V. Mimi Mercedes and Grše, and the final the artist announcement phase for Freshwave2023 is yet to come!
"Best Deal" three-day tickets are on sale for 5 more days with savings of 25% compared to the full ticket price:
BEST DEAL 3-day ticket is available at a price of 75KM/37 Euros
BEST DEAL 3-day VIP ticket is available at the price of 120KM/62 Euros
By purchasing VIP tickets, you gain access to the festival's VIP zone, located next to the festival's Main stage. In VIP zone visitors can enjoy a coctail bar, separate table and highest level of comfort at the festival.
Festival Early Bird tickets are available to sales points by June 1st.
Get your Freshwave2023 tickets in time.