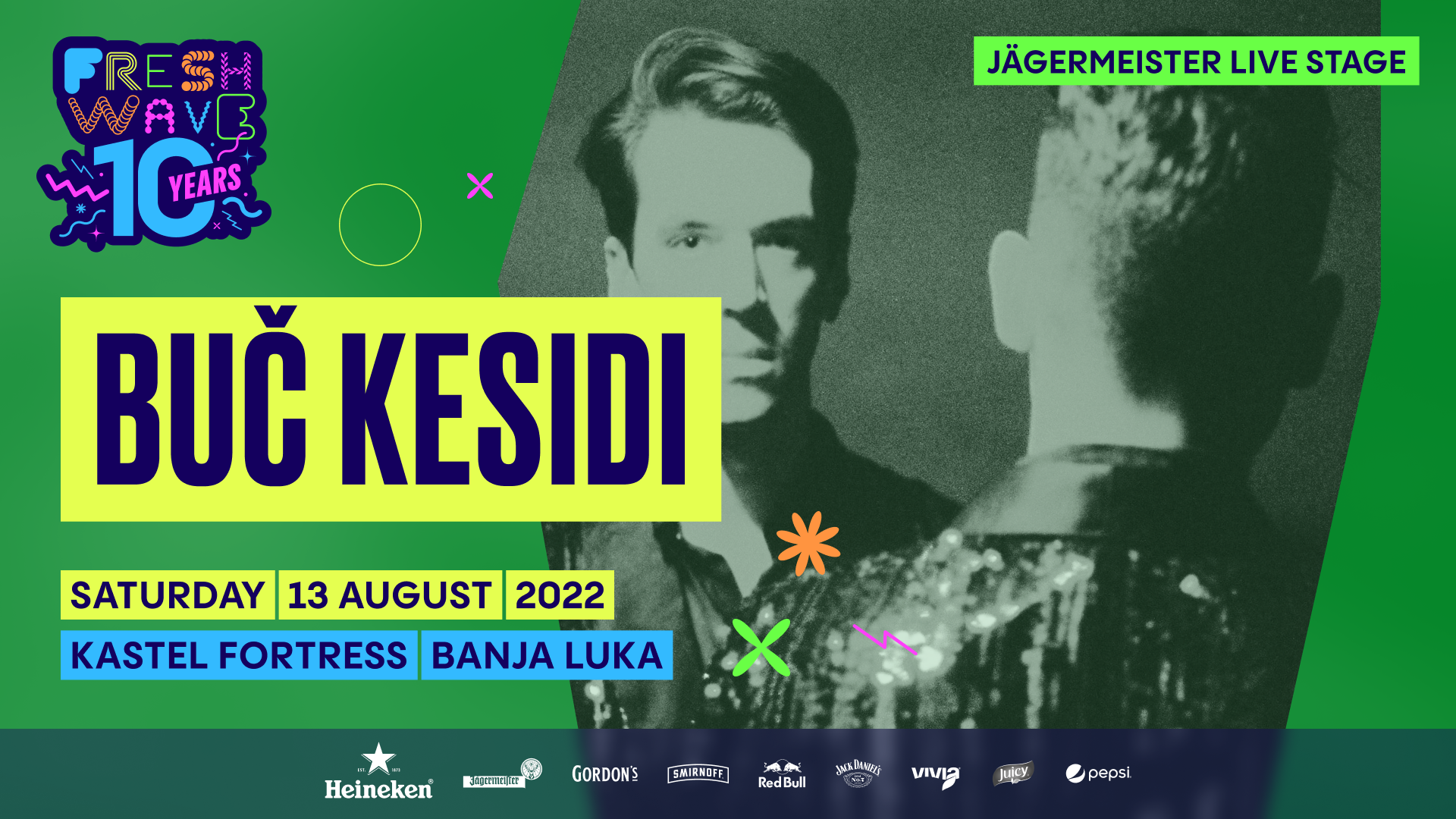 03 May 22
LIVE Stage present Buc Kesidi!
Jägermeister LIVE stage proudly present the fantastic music duo and two man band Buc Kesidi!
Buč Kesidi achieved the almost impossible in an short time – They held five concerts in a five days! This achievement happened last September in Zagreb and it was a sign to the regional scene for this duo. With incredible energy they were able to storm from the stage and no one cant do it like them.
The duo achieved the almost impossible in an short time. They manage to win the harts of the audience with they original sound and wicked perform on stage. Combining sound of 80s and new age pop with indy image Buc Kesidi has a winning combination of music.
After two albums, Possessive-Opsulsive Hospul from 2016 and Euphoria from 2019, they announced a new one for this summer. There is a big chance that audience of the Fresh Wave Festival will enjoy it first at the tenth edition of the festival!