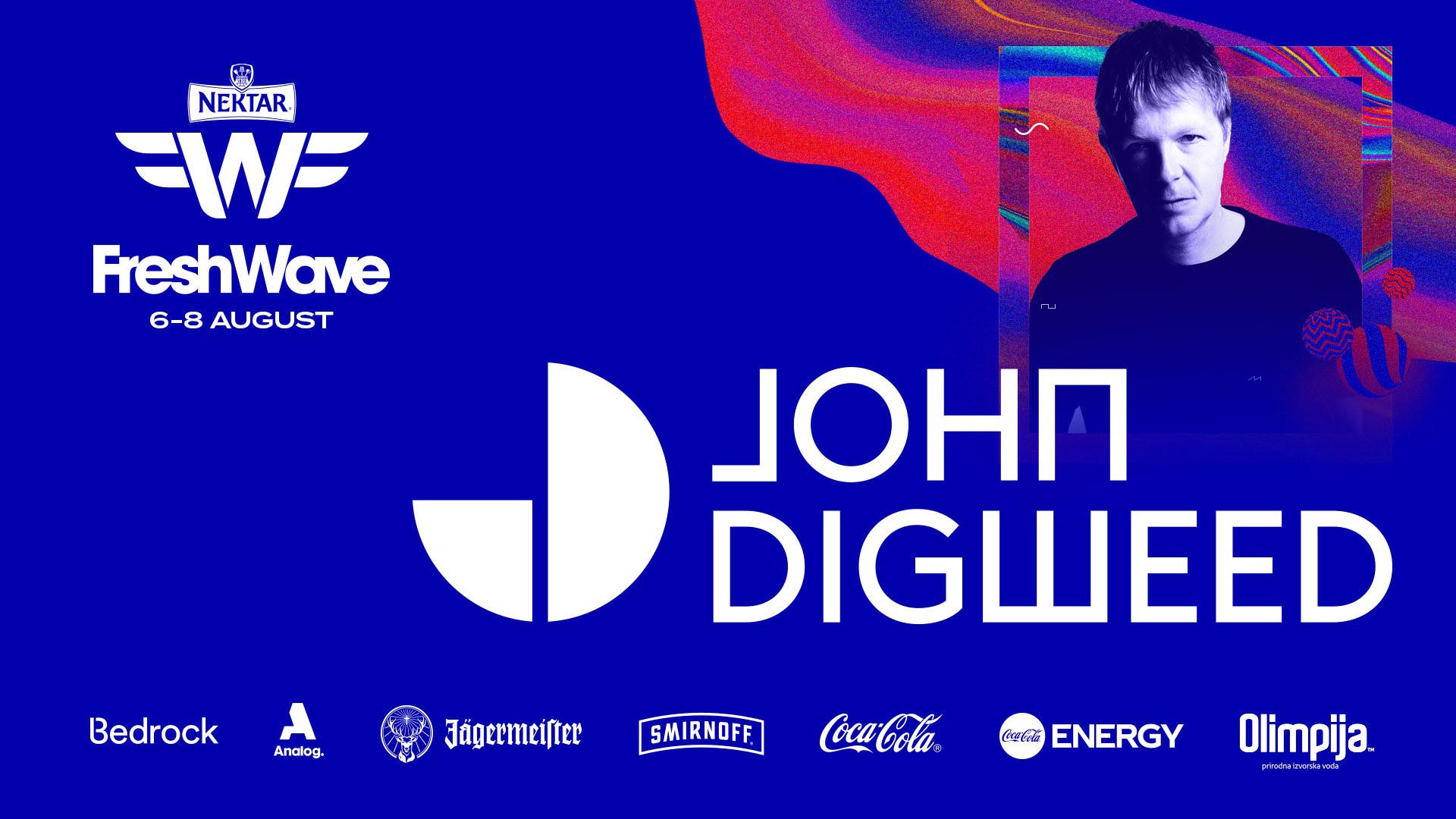 01 Jul 20
Mr. John Digweed arrives on the upcoming Fresh Wave Festival
The electronic music icon, with more than three decades on the world stage, John Digweed arrives on the upcoming edition of the Fresh Wave Festival! This year's edition of the festival, which will be held from 6th to 8th August, brings an impressive list of the most famous international performers from the region and […]
The electronic music icon, with more than three decades on the world stage, John Digweed arrives on the upcoming edition of the Fresh Wave Festival!
This year's edition of the festival, which will be held from 6th to 8th August, brings an impressive list of the most famous international performers from the region and the world, and after the confirmed performances of Sven Vath, Nastia, Llario Alicante and Artbat, the legendary John Digweed also confirmed his performance!

Thomas John Digweed is a British DJ, record producer and label owner. He started as a fifteen-year-old, and his devotion to music and obsession with progressive electronic sound made him the most recognizable icon of the music genre with a large number of followers around the world. His influence on electronic music over the past 30 years is significant, and with his electronic progressive sound, he wrote the golden pages of dance music history.

It's worth mentioning at least some of the details of his incredible career! He has built a rich musical career on several grounds, as a performer with DJ Sasha, then as a publisher, because through the label Bedrock Records he promoted numerous artists Danny Howells, Jimmy Van M, Rui Da Silva, etc. DJ Magazine voted him World No 1 DJ in 2001. This British gentleman, Mr. John Digweed will close this ninth edition of Fresh Wave Festival, where we will celebrate music together!

Through the online ticket service kupikartu.ba and gigstix.com you can buy three-day festival tickets on sale at the price of 65 BAM / 34E and VIP three-day tickets at the price of 120 BAM / 64E.
Fresh Wave PICNIC
We remind you that the Fresh Wave Picnic event is scheduled for Saturday, 18th of July, at the famous Banja Luka's location – Banj Brdo. The first star of the evening will be Brazilian DJ Victor Ruiz! Fresh Wave Picnik will be the first major event this summer under the open skies in Bosnia and Herzegovina! Tickets for this event are available for a price of 20 BAM ( 10 euros) at kupikartu.ba.