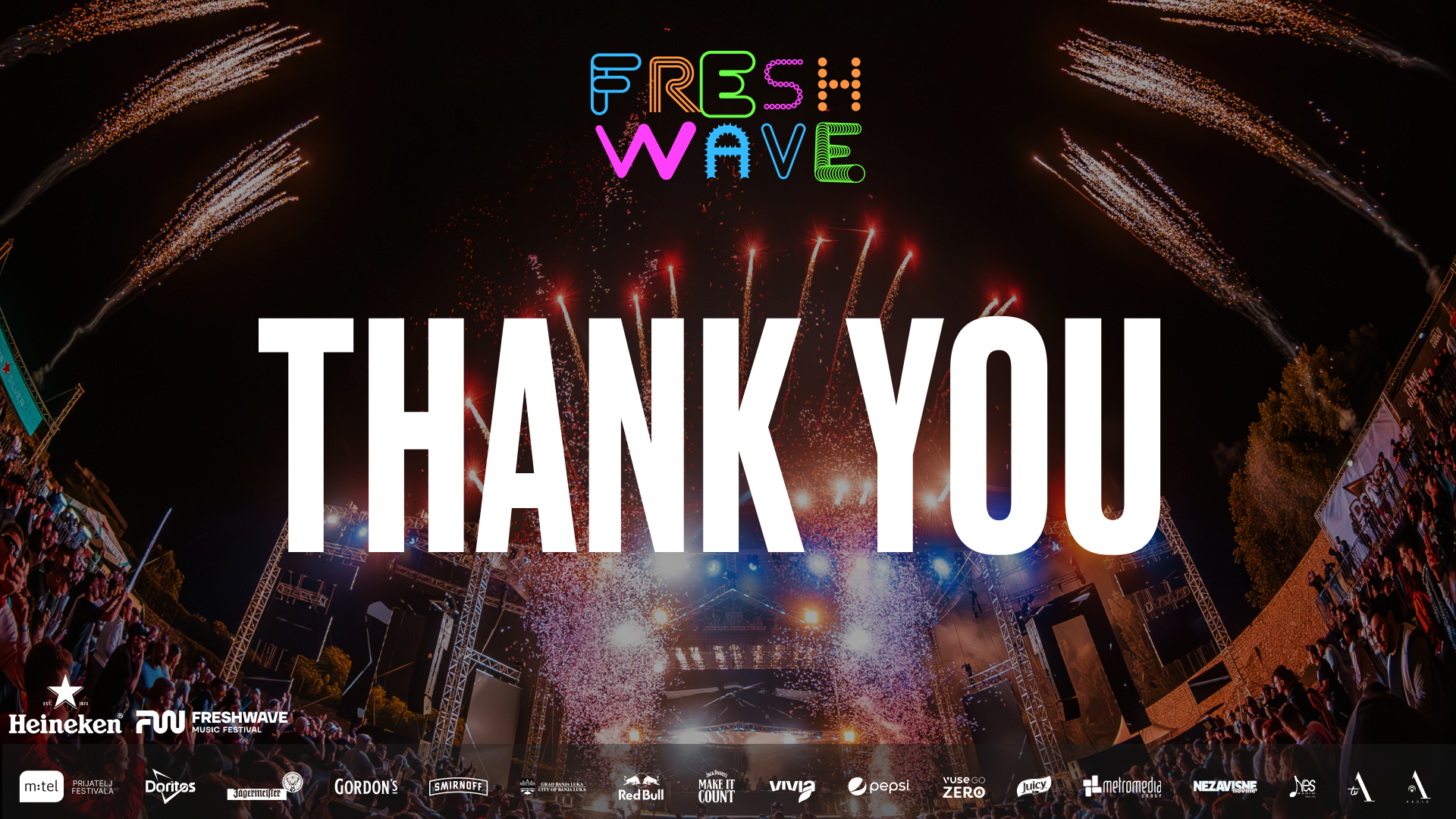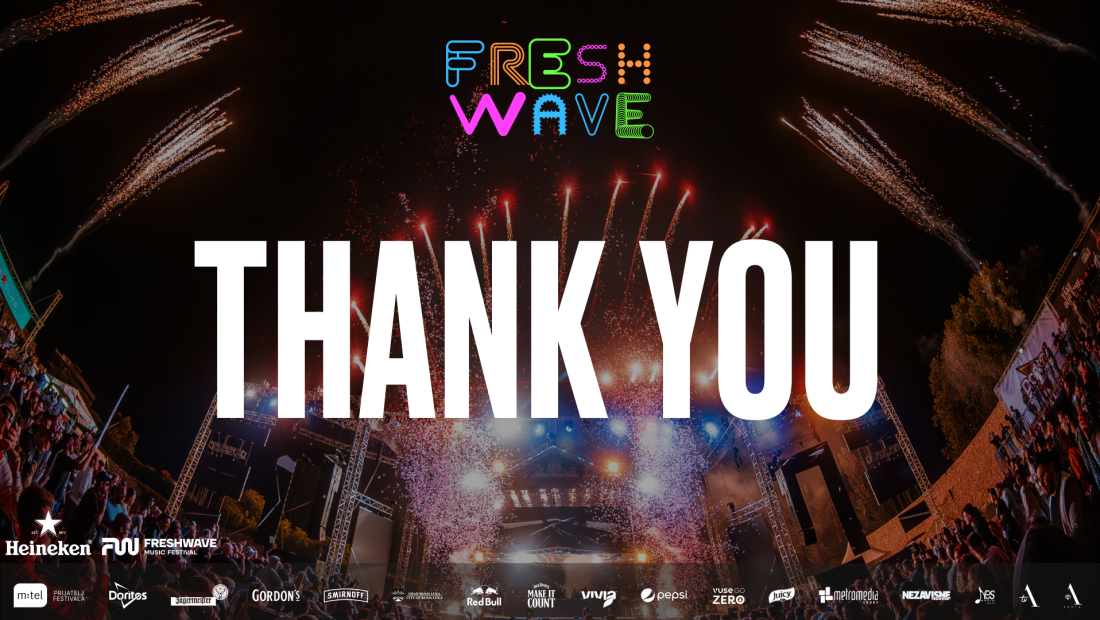 14 Aug 23
Thank You!
Huge thanks to all the attendees, sponsors, partners, media patrons and love to the Freshwave fans who showed which festival is the best this summer!
Almost a hundred performers and thousands of visitors paraded through Banja Luka's Kastel fortress last weekend, and the just concluded 11th edition of the Freshwave festival was marked by the largest number of festival stages and zones and the best festival production so far! The biggest stars of the festival completely fulfilled all expectations and recorded unforgettable performances in the city on Vrbas, and this year, for many, it was the premiere performance not only at Freshwave, but also in Bosnia and Herzegovina and even in Southeast Europe!
New Nirvana and Funk you stages were presented to the public, and judging by the reactions of festival visitors, these stages will be an integral part of Freshwave for a long time. The Energy stage gathered the best from the entire region again this year, and Sara Jo, Crni Cerak, Grše, Mimi Mercedes, Vojko V. Butch Cassidy and others presented themselves to the audience through LIVE SET performances. We are especially proud of the cooperation with the Serbia Creates finalists (Ena, Rosi, Iks) who opened the program on the biggest festival stage on all three festival days.
Festival night number one was finalized with the premiere performance of one of today's most sought-after artists, Indira Paganotto, who also recorded her premiere performance in Bosnia and Herzegovina. The second festival night, among others, was marked by the performances of the headliner of this year's edition of Freshwave, Miss Monique, who delighted the visitors at the Castel with her premiere performance, and the returnee to the Main stage, Ilario Alicante, whose performance, just like the previous one at the Freshwave festival, will be recounted for a long time. Despite the cancellation of Argy's performance for justified reasons, the fantastic Joris Voorn, a legendary tech name, stepped in, dominated the Main stage on the last night of the festival and thus fulfilled his and our promise to perform at Kastel in 2019, when he also from private had to cancel his performance at Freshwave for some reason.
Thanks to the excellent cooperation with the partners and sponsors of the festival, during the 11th Freshwave, visitors could enjoy the largest number of festival zones, have fun, try something new and win prizes, which once again proved that Freshwave is a win-win festival. . We would like to thank you for the impeccable cooperation with the media houses, and a special thanks goes to the media partners and patrons, sponsors, all the performers, all the Freshwavers and everyone else who directly or indirectly participated in the realization of this year's edition of the festival, next year we will come back even stronger!
See you at Kastel!