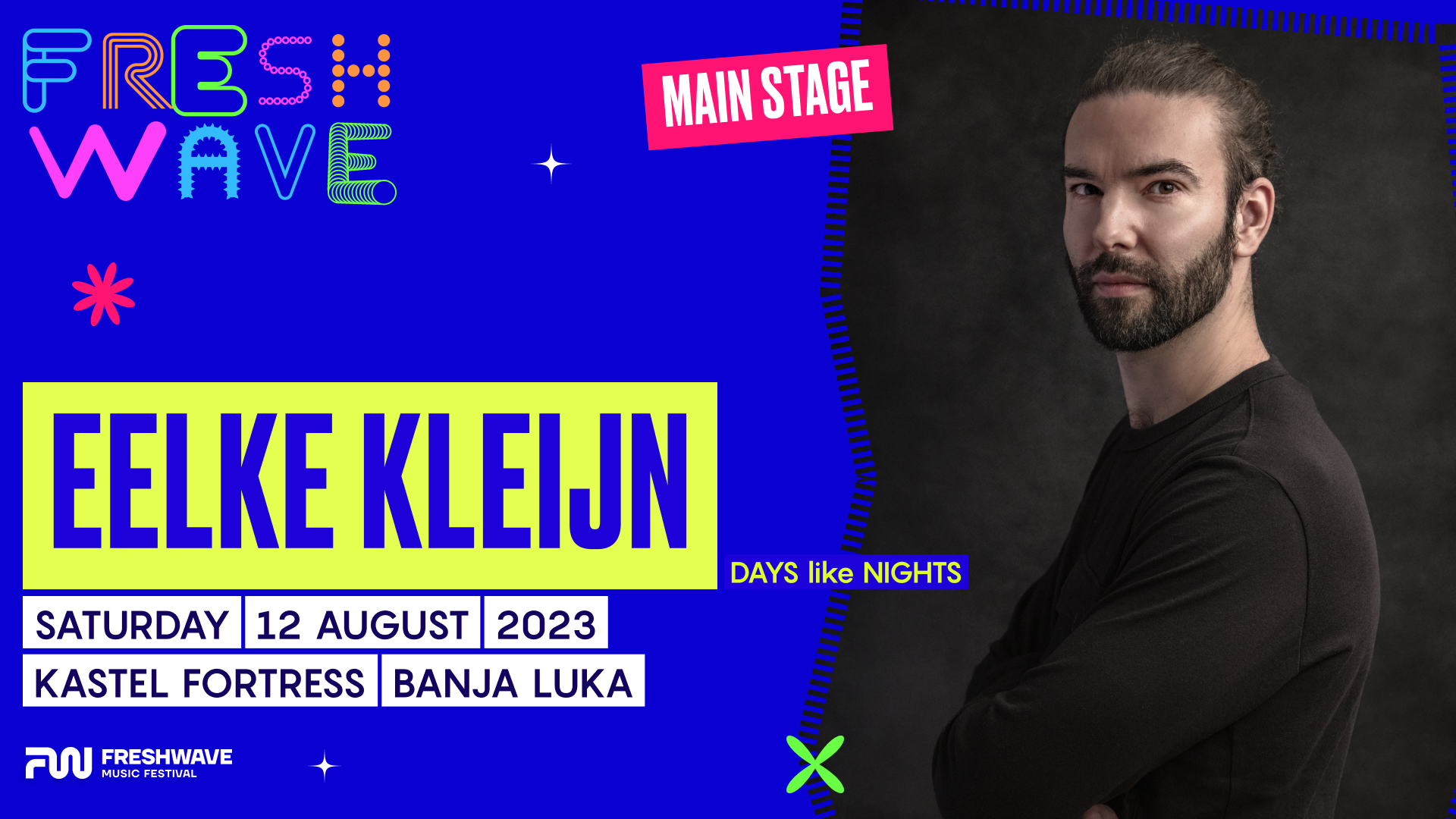 21 May 23
The King of melodic tech sound Eelke Kleijn will play an exclusive set at the closing of Freshwave Festival 2023.
With an exclusive set, Eelke Kleijn will make his first appearance on the biggest stage of Freshwave Festival 2023 on Saturday, August 11.
Eelke Klejin announces the premiere performance at Freshwave with four albums under his belt and the reputation of an artist who has the rare ability to hypnotize the masses with his infectious melodic techno sound. Eelke Klejin established himself on his own terms, staying true to his artistic vision. Although deeply rooted in the underground music scene, he effortlessly moves across the musical landscape, enthralling a wider audience with work that spans film trailers and incredibly well-formed production.
As the driving force of his own DAYS like NIGHTS publishing label, through radio shows, podcasts and parties, he creates sovereignly, through creative control, often erasing the boundaries between genres.
His influence literally spreads along all meridians, his understanding music and leaving space for others to express themselves additionally through his work is a characteristic of only true fans and admirers of electronic music, which Eelke undoubtedly is.
One of his more recent releases, the single Transmission, recently gets its remix version signed by another giant of the world electronic scene, Joris Voorn. The spectacular closing of the Freshwave Festival is already more than certain, and tickets at Best Deal prices with savings of 25% compared to full festival ticket prices are already waiting for you at ticket servis kupikartu.ba