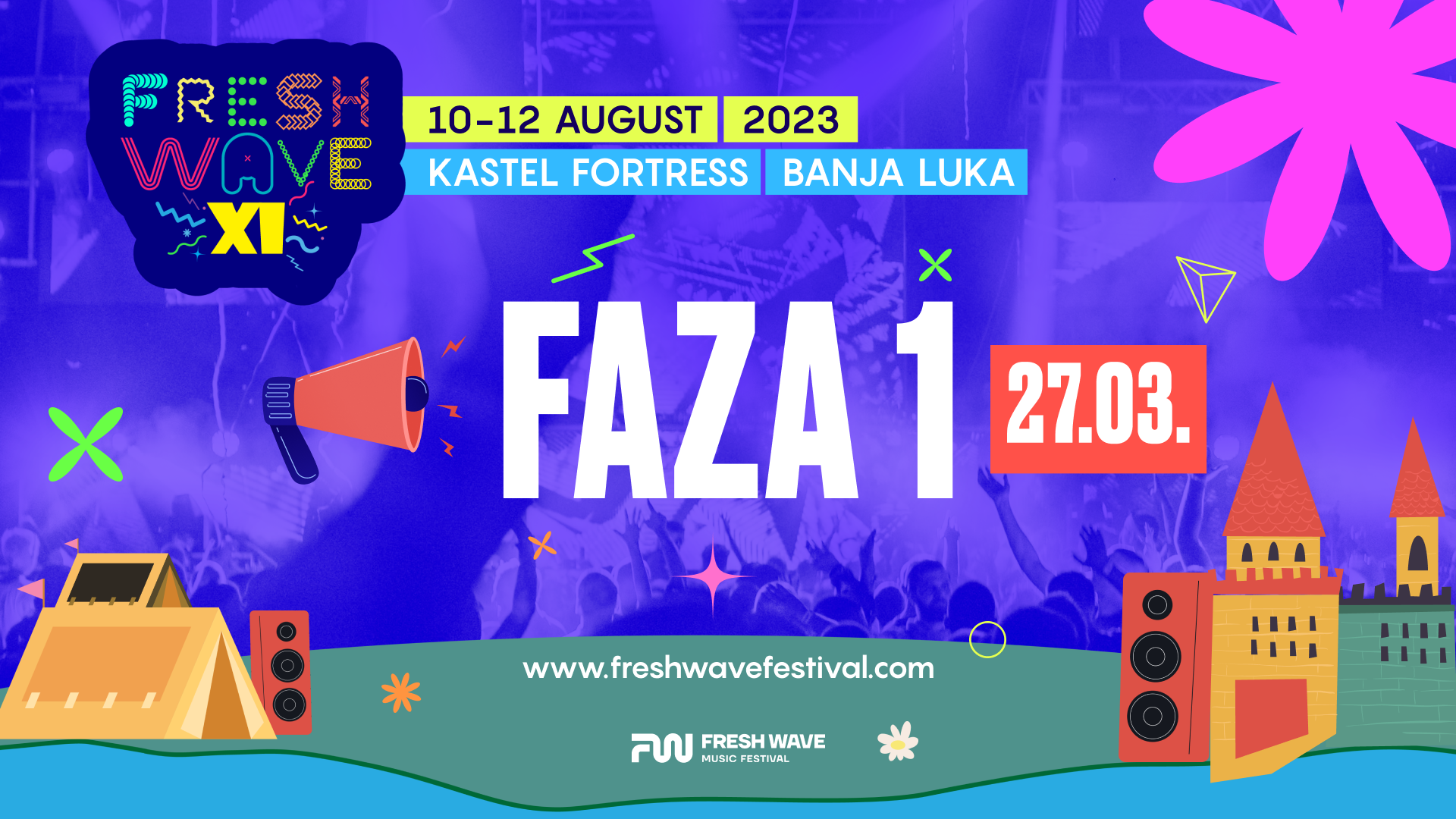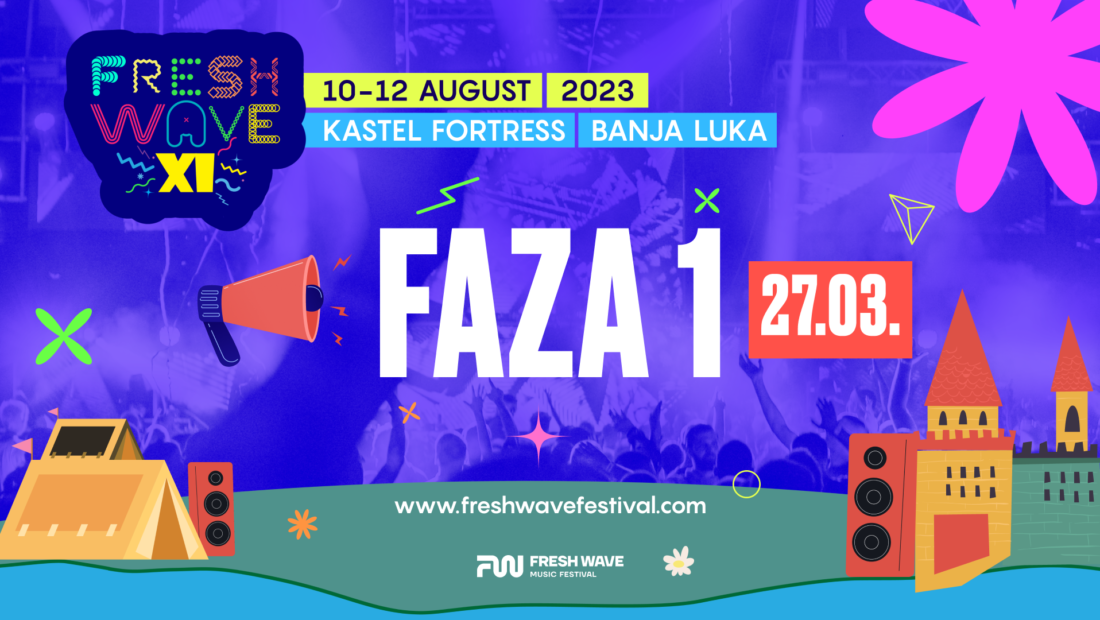 22 Mar 23
We are preparing the biggest edition of the festival so far!
After last summer when over ninety artists played at Kastel fortress our first decade has come to an end. Now it's time for new decade!
Behind us is a whole decade of unforgettable moments, strong emotions, love, fantastic performances by some of the most sought-after world and regional music names, and now it's time for a new decade. A decade of even stronger emotions, even more love and even more spectacular performances by the biggest regional and world stars.
Continuing the constant growth of the festival, Freshwave wants to continue to offer its audience, with the performances of some of the most desirable world and regional music stars, a unique festival experience through innovative and spectacular visual-pyrotechnic contents, top quality sound and the best stages, rich contents of the festival zones, modern festival camp, but also numerous tourist facilities of the town on Vrbas.
This summer, from August 10 to 12, between the walls of the Banja Luka fortress Kastel, a new and most certainly the biggest edition of the festival will be held so far, with a record number of performers, festival stages and zones, the biggest festival camp and the best festival production.
We will announce the first wave of performers who will perform at Freshwave Festival 2023 on Monday, March 27, and soon we will bring information about the first wave of festival tickets, which will be available to the most loyal fans of the festival at the best prices.
Get ready for the biggest edition of Freshwave Festival yet and don't stop follow us!